When Science Meets Art – The practice of cross-curricular teaching of IT and art in Pythagoras Academy's Junior Kindergarten
An educational concept that many education experts are promoting is cross-curricular education. What is cross-curricular education? In layman's terms, cross-curricular education is a model of curriculum design and instruction in which a team of teachers identifies, evaluates, and integrates knowledge, materials, techniques, tools, ideas, concepts, or theories from two or more disciplines. This helps enhance a students' ability to understand problems, deal with them, and creatively use new, multidisciplinary approaches to problem solving.
Pythagoras Academy, including its Junior Kindergarten program, is committed to a cross-curricular approach to teaching and learning that encourages inquiry and educational practices. This provides authentic contexts, developing children's skills in problem solving, creative imagination, hands-on creativity and teamwork leading them toward becoming active learners who explore for many years.
Recently Mrs. Vihovska, the IT teacher and Ms. Irina, the Junior Kindergarten Art teacher at Pythagoras Academy, discussed and designed a cross-curricular project combining programming and art classes in Junior Kindergarten with positive results.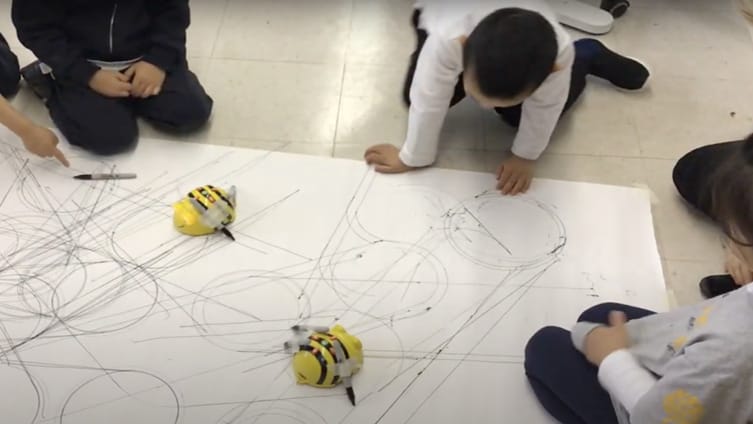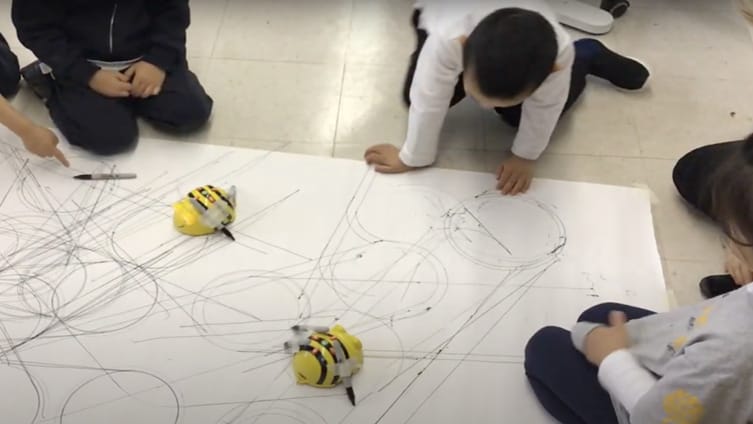 This month, students in the Junior Kindergarten program at Pythagoras Academy are learning how to use Bee-Bots, programmable bee robots, to code commands for the robots to perform specific walking routes. In art class, students are learning to draw various lines and shapes. After teaching and researching, the two teachers have combined programming the robot's route with teaching various line shapes in art. This was so the children could grasp the beauty of the art of line shapes while appreciating the wonders of technology.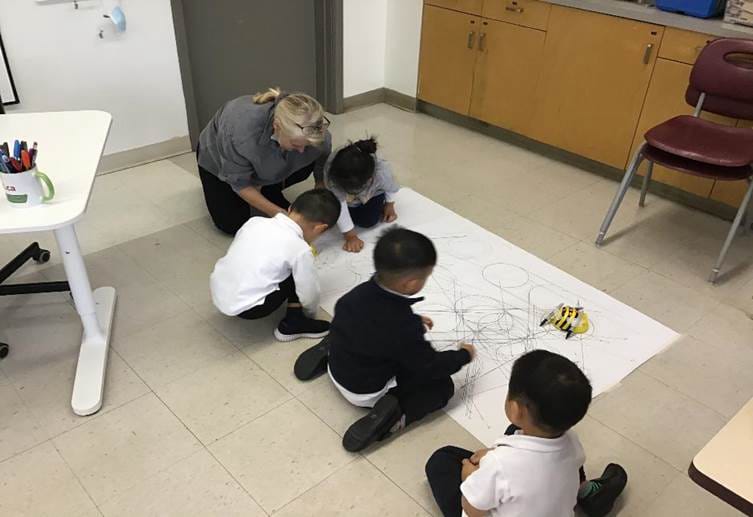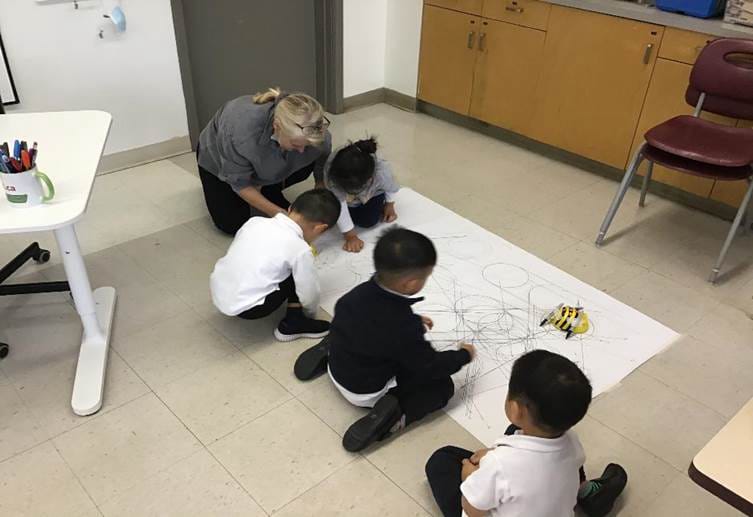 Firstly, in IT lessons the children had a bee robot draw various lines and shapes on a large piece of paper according to a designed program They then brought this patterned paper into the art classroom, where they painted and filled the patterns with various paints to complete a very creative art project. The project was surprisingly successful – not only did the children become interested and actively involved, but it also better achieved the goals of both subjects, with the teachers becoming more confident in their practice of cross-curricular teaching.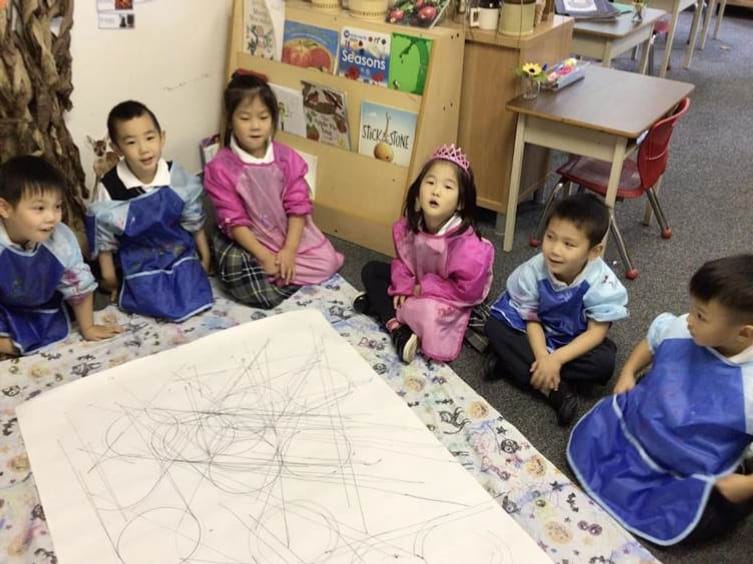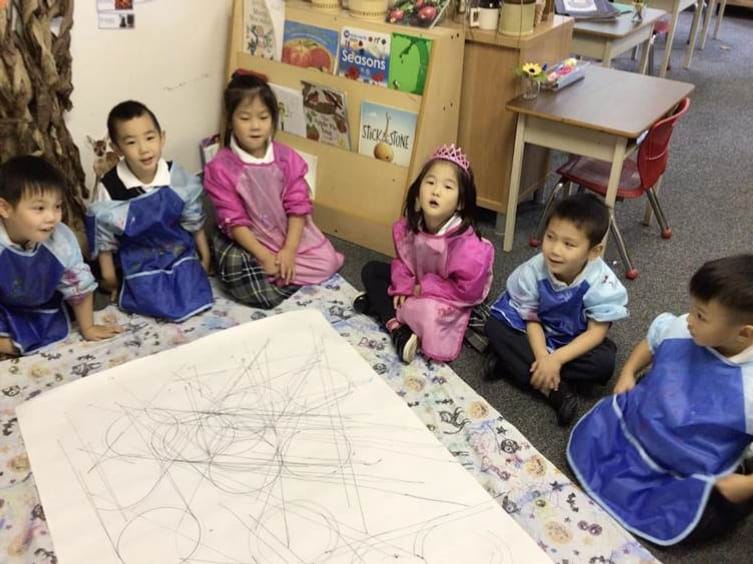 Pythagoras Academy believes in the development of children as an integrated whole, with emphasis on the integration of areas and goals. The Junior Kindergarten curriculum should be the sum total of Junior Kindergarten educational activities to promote the all-around and coordinated development of children's bodies and minds. It attempts to combine science and art, not simply patching them together, but organic integration so that science education can infiltrate art education, and scientific knowledge, scientific method and scientific spirit can be integrated into artistic expressions. At the same time, it combines the characteristics and means of art education and introduces scientific activities in order to better achieve the educational goals.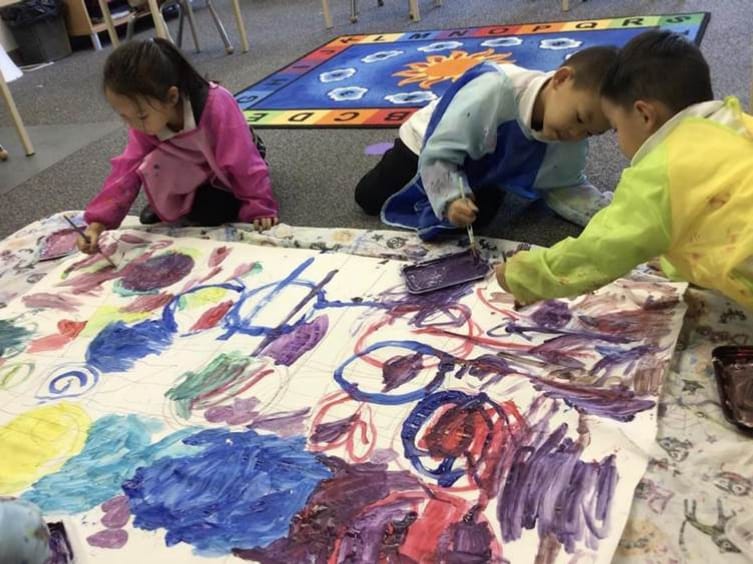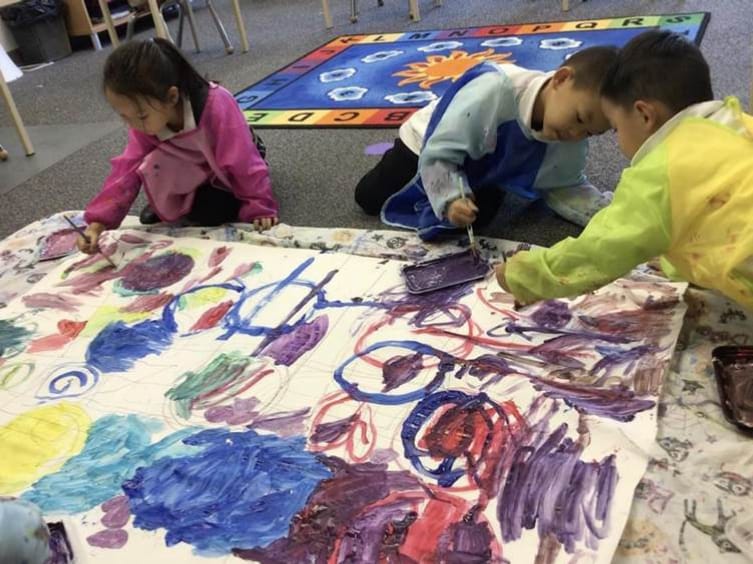 Crossing the boundaries of academic disciplines to reach the essence of education is Pythagoras Academy's continued goal!