Welcome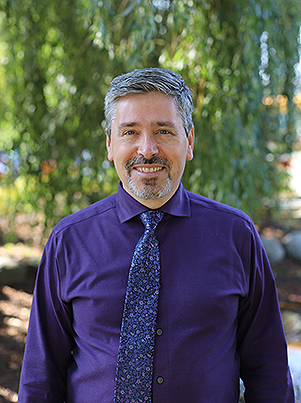 A Welcome Message from Our Head of School
At the heart of every child and youth is a curious person. Pythagoras Academy teachers are experts at connecting to students and engaging them deeply in their learning by taking into account the unique qualities of the students they teach. Our students understand that they belong in our community because they 'stand out' and not because they try to 'fit in'.
Students need both creative and complex challenges to thrive. In this light, we have designed many specialized programs to encourage this creativity and to build on students' problem-solving skills. We have a world-class musical theatre program and information technology/broadcasting program where students are innovative, expressive and confident. Creativity abounds in our Story Studio, our innovative writing space.
We take pride in our students' collaboration and communication skills. We develop our students' confidence by coaching them during collaborative, real-world problems solving activities. Learning to work together and knowing how to give and take, appreciate others and generate quality ideas together are skills our students will need in the future. Our learning process is dynamic, crosses disciplines, and often involves a Fine Arts component.
Our parent community works in harmony with our school leadership and warm-hearted, talented staff. Together we create an enriched environment where students feel safe, cared for and supported to invest all of themselves into their learning opportunities.
If you are beginning to get to know Pythagoras Academy, you are welcome to explore our website, book a tour, or speak with me directly about any questions you may have. We welcome all parent inquiries and encourage parents to connect with us on our life-long journey of building a healthy, compassionate, and innovative learning community.
Warmest regards,
Michael Bouchard



Head of School