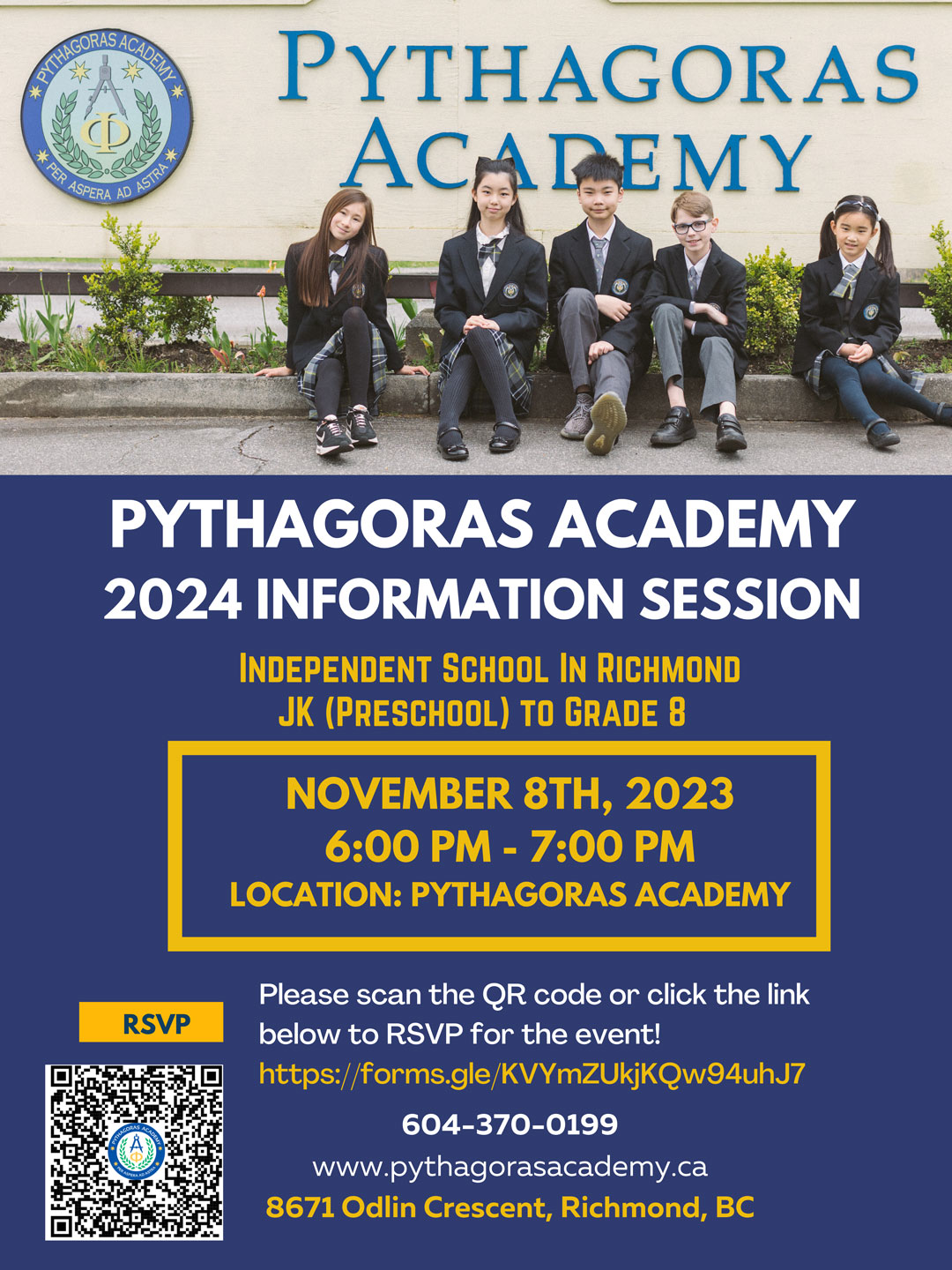 Don't forget to RSVP, as spots are filling quickly! Be prepared to hear from our Head of School, PAPO representatives, teachers and admissions team about the tremendous educational advantages Pythagoras Academy offers.
Address: 8671 Odlin Crescent, Richmond
Date: November 8th, 2023
Time: 6 pm to 7 pm
Snack and Treats are provided!
As we progress into term two, our music program is ramping up instrumental practices for grades 2-4. While also focusing on choir, students will practice Orff instruments such as xylophones and recorders. Students are excited to get their first belts when participating in "Recorder karate." Incorporating extrinsic and intrinsic motivational strategies like these increases confidence amongst students and instills a great sense of achievement. Great work!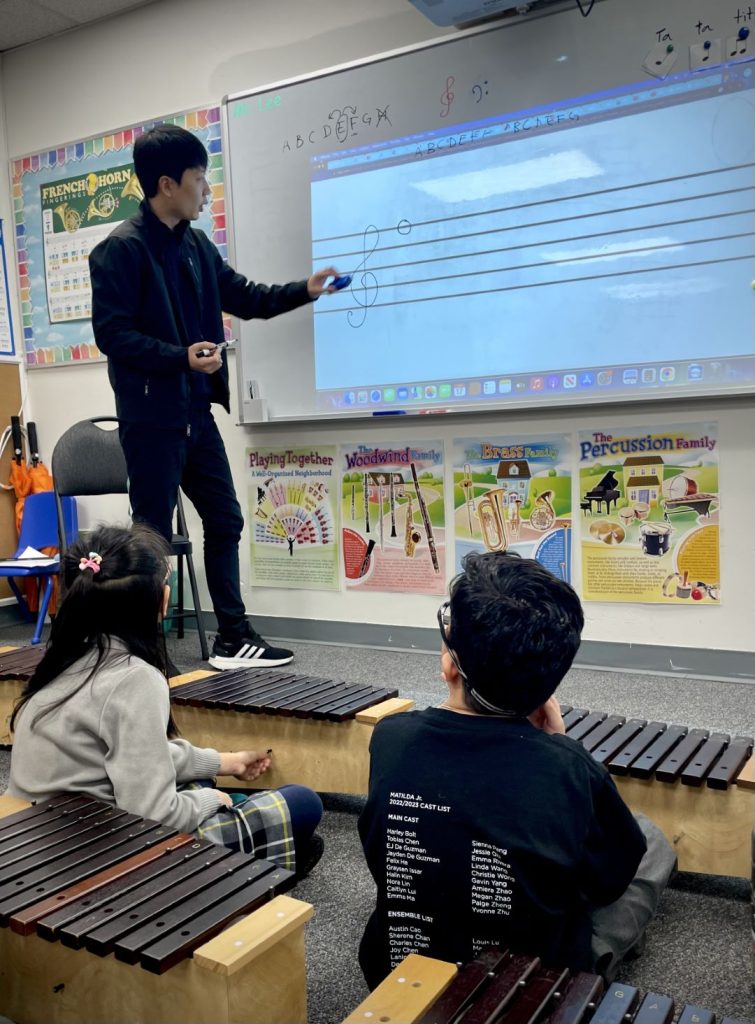 This Diwali, students and staff shared positive messages focusing on the importance of light, as well as examples of symbolic representation of light in our lives. We shared moments that bring happiness and strategies we use to strengthen our connection with one another. We celebrated the festival with local and authentically made foods, created rangolis, painted clay pots and lit sparklers as we reflected on the triumph of good. Special thanks to Tandori Kona Restaurant, Maharaja Sweets and Golden Samosa Bakery!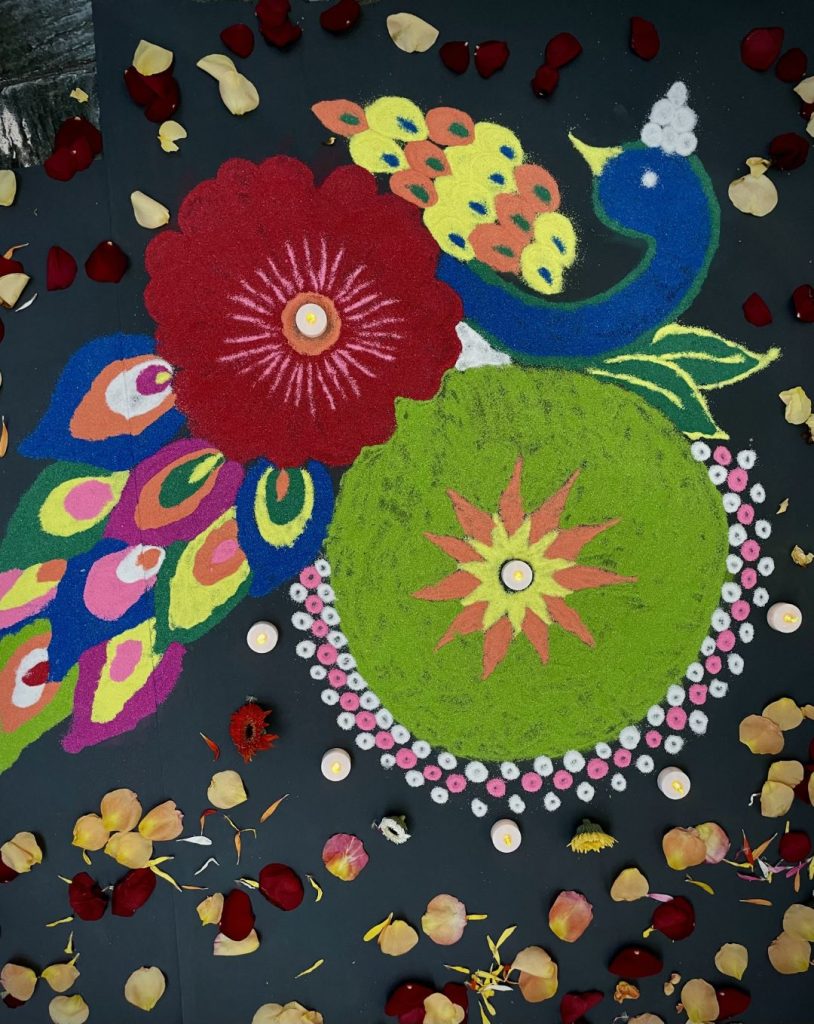 We are excited to begin our PA's "Student News Broadcast" by planning, recording and editing. This is our fourth year of reporting important events, celebrations and successes that occur at school every week. All news is planned and recorded by PA students. Students learn about newsworthy material, journalism, ethics, broadcasting, producing and the importance of working as a team to create something that the entire PA school can be proud of and enjoy. This is a great opportunity for students to practice leadership skills, be engaged with the events that are happening at school, be resourceful and look for new interesting news stories!